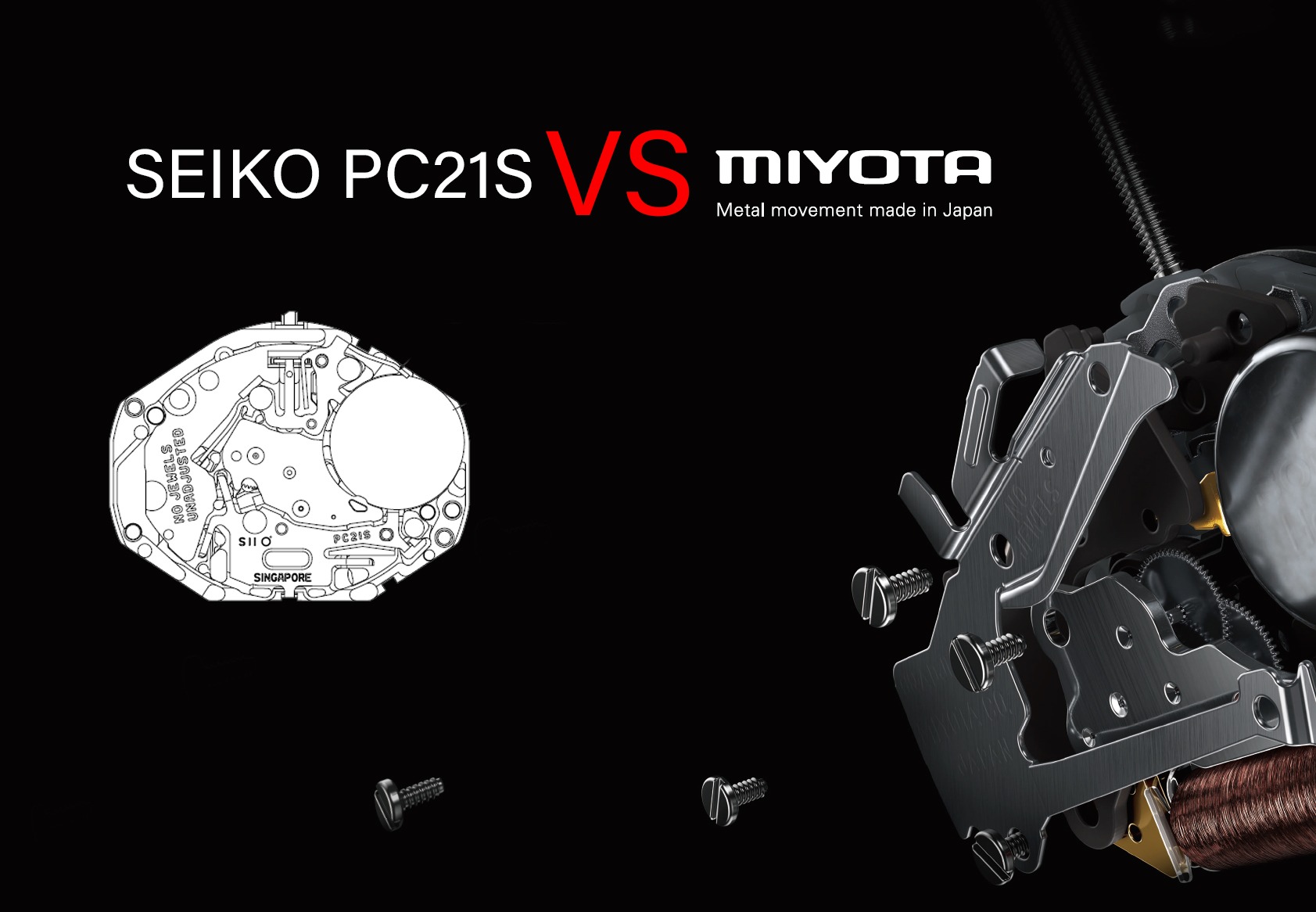 When design your own watch, the most important part is select your movement, the movement is the watch engine, baterry is the power the oil.
This post will tell your about the standard quartz movement knowledge.
The below movement spec. from Seiko and Miyota. Today we will tell about the difference of Seiko PC21s and Miyota 2035 standard.
Compare
Seiko PC21S
Miyota 2035-10A
2035-10G
Super 2035
Price

Cheap

Low
Medium
High
Mattery
Plastic
Metal
Metal
Metal
Color
Black plastic
Two sides all gold
One side silver one gold
Two sides all gold
Battery life
2 Years
3 Years
3 Years
4Years
Accuracy
±20 Seconds/Month
±20 Seconds/Month
±20 Seconds/Month

±15 Seconds/Month
From the compare form, we can see that if you don't have enough budget, PC21S is the best choice, for two year battery life and 20 second accuracy. Normally this movement set in alloy watch, have really cheap price and quality good enough. choose it! choose it! it will help you save money. It is good enough.
If you have enough budget, you can choose 2035, god! 3 years battery and 20 seconds accuracy, most brand stainless steel quartz watch choose this movement, for it have resonable price and stable quality. If you want to make a stainless steel watch, don't hesitate, choose it!!
The other two gold 2035, forget it, unless you need a 4 year battery, it is damn expensive. But to be honest, it is good looking. So maybe the good looking girl friend is more expensive.